Description
Add an artistic flair to your sentiments and messages!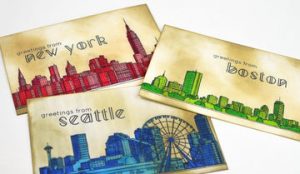 Alphabet sets are always handy to have, especially for creating one-of-a-kind sentiments or for personalizing your handmade projects. Inspired by the popular Art Deco style of the early to mid-1900s, this set features letters, numbers, and symbols with unique architectural flair.
This is a 4″ x 6″ clear stamp set containing 43 stamps made in the USA from high-quality photopolymer.
Sentiments: This set includes alphabet letters, numbers, and symbols in Art Deco style:
Alphabet letters A-Z
Numbers 0-9
?
!
( )
[ ]
&